Problems with social housing.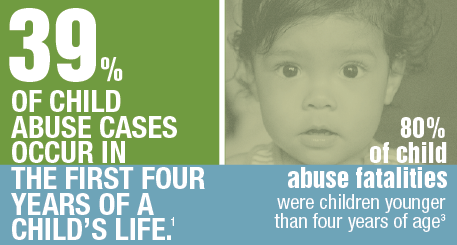 Social housing on the whole is a great idea. Affordable housing is a must for all people, no-one should be forced into poverty just to live their life, and housing tends to be the costliest expense to most people, so being able to afford a nice home that will get repaired when it needs to be (yes i direct that comment to all you slumlords) is vital.
But it does tend to end up that you will have awful neighbours who aren't intelligent or considerate of their neighbours.

From the ignorant, drunk/drugged up, selfish, stroppy people who have no idea that others actually do something with their lives and so need some sleep at night to the child neglectors who see the road (note, not street but actual road) as somewhere to dump their kids when they can't be bothered with them any more, it does seem that social housing is often not that social.

I honestly don't know why people bother to have sex, then decide to keep what they made during that act, but don't care that much for it that they don't bother to make sure it is mature enough to be let out of the house by itself? I really don't think they have these kids so they can be housed and be kept on benefits for the rest of their life, so what are the reasons?
We dared to venture into one of the many hundreds of housing estates in chorley alone full of neglected kids to ask them and their parents wtf is going on. Parents will remain anonymous to protect the kids they don't give a shit about.

Me: Hi, so i see you have several children on the street, all playing nicely in the sewage drains together, how many kids have you got altogether?
Mum1: Not sure, think i have 5 living with me and the rest are in SS care, they only took the best looking ones and left me with the ugly kids nobody wanted.
Me: So i see. Would you like more children one day or are you going to try and get the others back first?
Mum1: I don't need the others, i'm only 26 and can have many more kids if i want to, men will fuck anything in this town.
Me: Figured that out already...
Kids: You have any food?
Me: Yes, but it's in my fridge at home so my own kids can eat, you hungry?
Kid7: Not really, just mum trained us to beg for food so she can buy more alcohol with our money.
Mum slaps kid, interview is terminated for the safety of the child.

We then move along the street to see several scruffy toddlers, one only in a sopping wet nappy dangling between it's ankles (yes it is that full of urine) and wonder where the parents are, decide this place isn't suitable for human habitation and just leave.

Summary.
So, as you can see we can only guess at what goes on in the minds of the inbred yokels of this town. This seems to be the norm for most housing estates in the area where neither parent gives a shit about their kids and just lets them roam like pack animals, at a very young age, to fend for themselves on a daily basis.


My Favorite Lines from child neglectors.
Why weren't you looking after the child i dumped on the street near your house?
I cba with them.
Here's 10p for your tea, go to the corner shop. No i won't cross you over the road.
Ugh, i've been playing outside with the kids for 5 mins already, so booooooooooooored.
Idk why they made it illegal for kids to buy alcohol and cigs, now i have to go to the shop myself.
Whoopee, i'm pregnant again, even more excuses to sit on my arse in front of Jeremy Kyle now.
Wonder who the dad is though, hope it's the one guy i slept with who isn't in prison at the moment....?
Alcohol and morning sickness just don't mix...
My Favorite Ways to tell people to fuck off.
Look after your own kids, they're yours.
Maybe don't leave them unsupervised until you've bothered to give them an idea of what appropriate behaviour is?
Teaching your kids not to beg would be nice.
I'm sure they would enjoy you taking them to the park at the end of the road once in a while.
Idk, i just don't like child neglect in very immature children who aren't old enough to fend for themselves.
Parenting classes seem like a good idea.
Stop being lazy.
Please consider getting sterilised.
They aren't my kids, they're yours.
And lastly, just fuck off.
Back to main.